Sorry, but deal is over
Subscribe for notifications, so we can send you new offers from "Bezmezhnist".
You can also view other discounts and deals "Bezmezhnist"
Want to receive new offers by email from the "Bezmezhnist"?
Enter your email so you don't miss anything
До 4 занятий масляной живописью в творческой мастерской «Безмежність»
Киев, Михаила Стельмаха улица, 10А
Bezmezhnist82 users reviews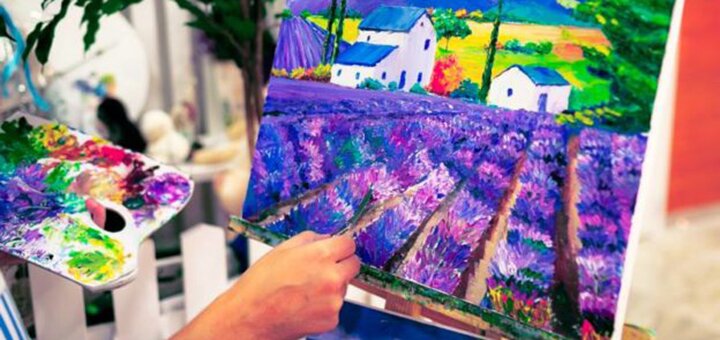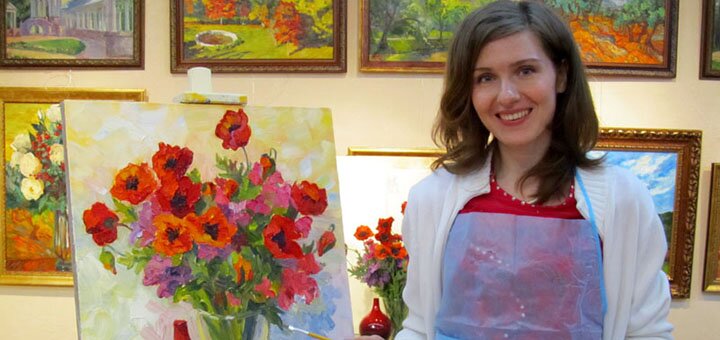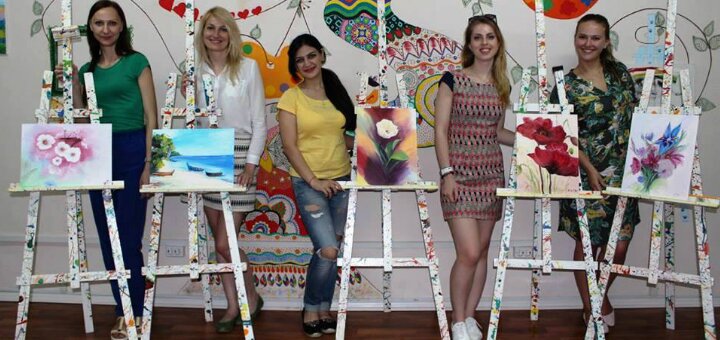 Deal description
C cертификатом вы получаете 1, 2, 3 или 4 занятия масляной живописью в творческой мастерской «Безмежність» со скидкой до 52%.
Service description
Масляная живопись — одна из живописных техник, использующая краски с растительным маслом в качестве основного связующего вещества. Масляные краски состоят из сухих пигментов и высыхающего масла.
Вас никто не будет сковывать в выборе темы — выбирайте любую картину: Ван Гог, Моне, Брак, Коровин, Синьяк или приносите фото желаемой вам картины. Вы сможете написать картину для себя или в подарок, даже если в последний раз рисовали в садике.
Опытные преподаватели-художники мастерской пошагово расскажут и покажут «что » и «как» рисовать — ни одно «а как нарисовать это» или «подскажите, что дальше делать» и «здесь получилось как-то не так» не останется без внимания.
Additionally paid
обязательно
Холсты.
Аренда масла на одно занятие - 50 грн.
How to use a certificate?
You can use the certificate from 25.01.2019 to 20.01.2020
The price includes payment for information services provided by Покупон on the basis of the Public Offer.
ВАЖНЫЕ УСЛОВИЯ
Обязательна предварительная запись.
ДОПОЛНИТЕЛЬНЫЕ УСЛОВИЯ
Для получения скидки необходимо предъявить распечатанный сертификат или сертификат в электронном виде.
Называйте код активации сертификата непосредственно при получении услуги (последняя цифра кода сертификата).
Расписание занятий
Вт 19:00-21:00.
Чт 19:00-21:00.
Пт 17:00-19:00, 19:00-21:00.
Сб 13:30-15:30, 16:00-18:00.
Вс 12:30-14:30.
Contacts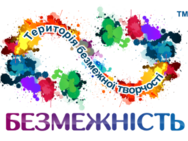 Phones:+38 (073) 331-98-09
In the studio, you can attend a variety of painting courses and lessons, a large number of master classes dedicated to different occupations - learn how to felting from wool and modeling from polymer clay, painting things, soap making, learn what quilling and decoupage, scrapbooking, etc, get the skills of furniture decor, the basics of floristry, origami, mosaics and much more.
A pleasant, friendly atmosphere prevailing in the studio will help everyone to fully feel inspiration and self-confidence, to believe in their own strength. Under the guidance of experienced craftsmen, you will be able to master interesting skills and abilities. And the convenient location of the institution and flexible hours will provide comfortable conditions for attending lessons.
м. Holosiivs'ka, Киев, Михаила Стельмаха улица, 10А
Questions
Address: Киев, Михаила Стельмаха улица, 10А - nearest underground station Holosiivs'ka
Какая длительность занятий?Можно ли принести свой холст?
23.08.19 17:23
Здравствуйте, Анна. Длительность занятия - 2,5 часа. Холст приобретается на месте. Благодарим за интерес к нашему сайту.
продолжительность урока 2 часа, можно со своим холстом
From₴99
Deal is completed
sale-52%
Saving₴381
Bought 49