Sorry, but deal is over
Subscribe for notifications, so we can send you new offers from "Beyond aesthetic".
You can also view other discounts and deals "Beyond aesthetic"
Want to receive new offers by email from the "Beyond aesthetic"?
Enter your email so you don't miss anything
Любые стоматологические услуги в учебно-оздоровительном центре «Eridan»
Киев, Николая Пимоненко улица 10а
Beyond aesthetic21 users reviews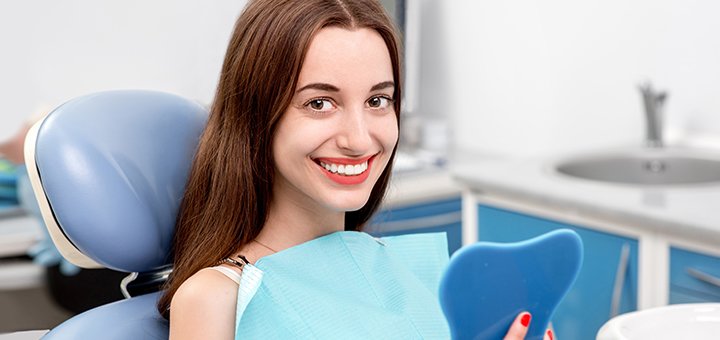 Deal description
С сертификатом вы получаете любые стоматологические услуги номиналом 600, 1000 или 1500 грн в учебно-оздоровительном центре «Eridan» со скидкой 40%. Предложение актуально только для новых клиентов.
What is included in the price of the certificate?
Общие гигиенические манипуляции.
Терапевтическая стоматология.
Лечение зубов, пломбирование (поверхностный, средний и глубокий кариес).
Чистка зубов: УЗ-чистка зубов, Air Flow , полировка, фторирование, удаление зубного камня.
Консультации.
Диагностика.
How to use a certificate?
You can use the certificate from 06.04.2018 to 06.07.2018
The price includes payment for information services provided by Покупон on the basis of the Public Offer.
ВАЖНЫЕ УСЛОВИЯ
Предложение актуально только для новых клиентов.
Один человек старше 18 лет может воспользоваться только одним сертификатом.
Если сумма вашего счета превышает номинал сертификата, вы просто доплачиваете недостающую сумму.
Если сумма вашего счета меньше номинала сертификата, разница не возмещается.
Обязательна предварительная запись.
ДОПОЛНИТЕЛЬНЫЕ УСЛОВИЯ
Скидка по сертификатам не суммируется с другими акционными предложениями компании.
Для получения скидки необходимо предъявить распечатанный сертификат или сертификат в электронном виде.
Называйте код активации сертификата непосредственно при получении услуги (последняя цифра кода сертификата).
Если участник акции записался на процедуру, но не явился в указанное время и не предупредил об изменении своих планов, центр оставляет за собой право отказать ему в предоставлении услуг со скидкой.
Contacts Phones:+38 (093) 092-60-06
The educational and health center «Beyond aesthetic» in Kiev offers a full cycle of aesthetic and cosmetic services for face and body care to achieve maximum results. Our cosmetologists, specialists with higher medical education, will help create a harmonious image at any age. A high level of professionalism, continuous practice and improvement of knowledge and skills in the course of numerous master classes, seminars and exhibitions guarantee the safety of procedures and a competent solution to the problem.
Facial contouring, lip augmentation, mesotherapy and biorevitalization are a good alternative to facelift, rejuvenation and wrinkle smoothing without surgery and health risks. For cosmetologists, the center offers advanced training courses in the field of invasive cosmetology.
м. Lukianivs'ka, Киев, Николая Пимоненко улица 10а
From₴359
Deal is completed
sale-40%
Saving₴601
Bought 2