Sorry, but deal is over
Subscribe for notifications, so we can send you new offers from "Courage".
You can also view other discounts and deals "Courage"
Want to receive new offers by email from the "Courage"?
Enter your email so you don't miss anything
Будь королевой праздника! Профессиональный вечерний, праздничный или свадебный макияж в салоне красоты "Кураж"!
Днепр, Крутогорный спуск (бывшая ул.Рогалева), 20-а
Courage40 users reviews
Contacts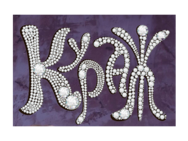 Phones:+38 (067) 634-80-00
"Courage" is a modern beauty salon with a wide range of aesthetic and cosmetology services. Professional qualified craftsmen with many years of experience in the field of beauty work with clients. When creating an impeccable image, professional cosmetics are used, and each stylistic decision is selected individually for each client. The salon has a hairdresser, manicure and beauty parlor, as well as a makeup artist.
The beauty salon maintains a pleasant calm atmosphere so that each visit is comfortable for the client. A regular bonus and discounts on beauty studio services will also be a nice bonus.
Днепр, Крутогорный спуск (бывшая ул.Рогалева), 20-а
From₴118
Deal is completed
sale-70%
Saving₴702
Bought 9