Sorry, but deal is over
Subscribe for notifications, so we can send you new offers from "Gelios".
You can also view other discounts and deals "Gelios"
Want to receive new offers by email from the "Gelios"?
Enter your email so you don't miss anything
Лазерная эпиляция внутренней, передней и задней поверхности бедра в студии «Gelios»
Киев, Семьи Кульженко улица, 33
Gelios11 users reviews
Deal description
С сертификатом вы получаете лазерную эпиляцию внутренней, передней и задней поверхности бедра в студии лазерной косметологии «Gelios» со скидкой 15%.
How to use a certificate?
You can use the certificate from 04.06.2019 to 04.07.2019
The price includes payment for information services provided by Покупон on the basis of the Public Offer.
ВАЖНЫЕ УСЛОВИЯ
Необходима предварительная запись.
ДОПОЛНИТЕЛЬНЫЕ УСЛОВИЯ
Скидка по сертификату не суммируется с другими акционными предложениями.
Для получения скидки вам необходимо предъявить распечатанный сертификат или сертификат в электронном виде.
Contacts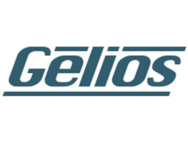 Phones:+38 (066) 155-48-42 +38 (097) 539-01-83
Laser cosmetology studio «Gelios» provides all the necessary conditions for an impeccable cosmetology procedure: professional cosmetologists and dermatologists work here, modern equipment and the latest methods are used to obtain the most effective result.
A wide range of services solves all possible cosmetological problems - here you are offered many procedures to improve the condition of the skin of the face, its deep nourishment and improvement of the contour, body correction, removal of unwanted hairs, neoplasms or tattoos, safe methods of piercing.
м. Heroiv Dnipra, Киев, Семьи Кульженко улица, 33
Deal is completed
sale-15%
Saving₴90
Buy First