Up to 8 painting lessons for adults in the creative workshop «Bezmezhnist»
Kiev, Mikhail Stelmakh street, 10A
Bezmezhnist
82 users reviews
Deal description
With the certificate you get 1, 4 or 8 group painting lessons in styles of your choice for adults in the creative workshop «Bezmezhnist» at a discount.
Show all options (3)
What is included in the price of the certificate?
STYLES TO CHOOSE
Oil painting.
Acrylic painting.
Painting with a palette knife.
Watercolor painting.
Pastel painting.
Additionally paid
NECESSARILY
Additional payment for paints - 30-80 UAH per lesson, depending on the style of painting and the size of the painting.
Watercolor and pastel A4 paper - 10 UAH (for a watercolor or pastel painting lesson).
Fiberboard canvas - from 20 UAH.
Stretched canvas - from 90 UAH.
How to use a certificate?
You can use the certificate from 06.10.2021 to 30.04.2022
The price includes payment for information services provided by Покупон on the basis of the Public Offer.
Please note that depending on the quarantine measures in the region, the partner may ask a visitor to provide a complete vaccination course COVID certificate, a digital certificate about negative coronavirus test result taken no later than 72 hours before the visit, or about recovery for the last 6 months (ask the partner about possible restrictions before purchasing a certificate). The requirements are valid for persons over 18 years old.
IMPORTANT CONDITIONS
Services are provided as usual.
Services are not provided on holidays: 31.12.2021, 01.01, 07.01.2022.
It is necessary to activate the subscription by attending the first lesson during the validity period of the certificate.
The subscription for 4 and 8 lessons is valid for 2 months from the date of activation (first lesson).
One client, over 18 years old, can personally use only one certificate.
Before purchasing a certificate, be sure to check the availability of seats for the desired date and time.
ADDITIONAL TERMS
Discounts on certificates are not cumulative with other promotional offers.
To receive a discount, you must submit a certificate in electronic form.
Give the last digit of the certificate (activation code) only when you receive the service. After activation, the service is considered to be provided, and the certificate cannot be returned.
If you signed up for a lesson, but did not come at the specified time and did not warn about the cancellation of the visit 48 hours in advance, or were late for more than 10 minutes, the administration reserves the right to refuse to provide services at a discount.
Lesson schedule
Tuesday: 15:00-17:00; 19:00-21:00.
Thursday: 17:00-19:00; 19:00 and 21:00.
Sunday: 13:30-15:30.
Contacts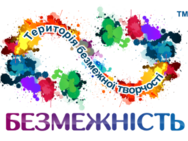 Phones:
+38 (073) 331-98-09
In the studio, you can attend a variety of painting courses and lessons, a large number of master classes dedicated to different occupations - learn how to felting from wool and modeling from polymer clay, painting things, soap making, learn what quilling and decoupage, scrapbooking, etc, get the skills of furniture decor, the basics of floristry, origami, mosaics and much more.
A pleasant, friendly atmosphere prevailing in the studio will help everyone to fully feel inspiration and self-confidence, to believe in their own strength. Under the guidance of experienced craftsmen, you will be able to master interesting skills and abilities. And the convenient location of the institution and flexible hours will provide comfortable conditions for attending lessons.
м. Holosiivs'ka, Kiev, Mikhail Stelmakh street, 10A
Questions
Address:
Kiev, Mikhail Stelmakh street, 10A
- nearest underground station Holosiivs'ka
живопись мастихином с холстом, например, 30х30 какая доплата total?
17.01.22 11:28
Здравствуйте, Ирен. Доплата за холст 30х30 - 140 грн. ; мастихин - 80 грн. Перед покупкой сертификата обязательно уточните наличие мест на желаемую дату и время. Благодарим за вопрос.
Address:
Kiev, Mikhail Stelmakh street, 10A
- nearest underground station Holosiivs'ka
Здравствуйте, По каким дням и в какое время занятия ?
19.10.21 09:18
Здравствуйте, Маргарита. ГРАФИК ЗАНЯТИЙ: Вторник: 15:00-17:00; 19:00-21:00. Четверг: 17:00-19:00; 19:00 и 21:00. Воскресенье: 13:30-15:30. Перед покупкой сертификата обязательно уточните наличие мест на желаемую дату и время. Благодарим за обращение.
From₴199
You can use the certificate:
06.10.2021 - 30.04.2022
sale-46%
Saving₴811
Bought 7
Choose from