Sorry, but deal is over
Subscribe for notifications, so we can send you new offers from "Beyond aesthetic".
You can also view other discounts and deals "Beyond aesthetic"
Want to receive new offers by email from the "Beyond aesthetic"?
Enter your email so you don't miss anything
Коррекция носогубных складок, подбородка и скул филлером Сybelle от центра «Eridan»
Киев, Анны Ахматовой улица, 35
Beyond aesthetic21 users reviews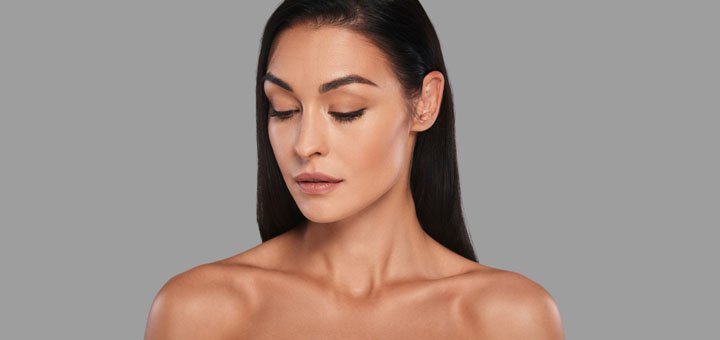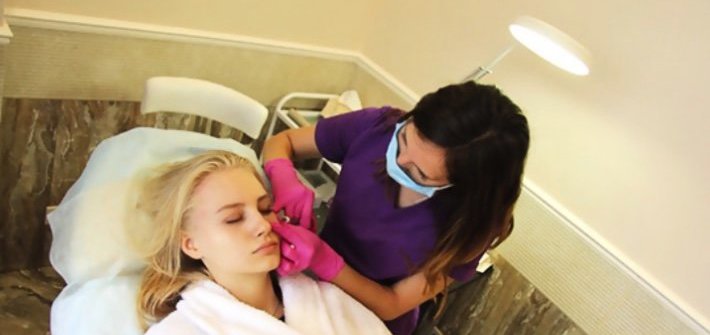 Deal description
С купоном вы получаете 38% скидки на заполнение носогубных и носослезных борозд филлерами Сybelle от кометологичесткого центра «Eridan».
Service description
Кто-то сталкивается с мимическими морщинами уже в 25 лет, другие же вплоть до 40 не знают подобных проблем. Но с современными технологиями это не повод для паники. Учеными и косметологами было разработано великое множество решений такой проблемы, в число которых входят и филлеры. Вещества, выполненные на натуральной или синтетической основе, помогают избавиться от любых морщин, в том числе и от тех, которые расположены в носогубной и подбородочной части.
Эти средства используются в контурной пластике и позволяют избавиться от ранних и прогрессирующих признаков старения кожи. Обеспечивая достаточно длительный эффект, филлеры позволяют избавиться даже от глубоких складок, так называемых, возрастных заломов кожи.
Additionally paid
ОБЯЗАТЕЛЬНО
Заполнение носогубных складок филлером Сybelle (1 мл): с купоном за 199 грн необходимо доплатить 2300 грн, итого вы получаете услугу за 2499 грн вместо 4000 грн.
How to use a certificate?
You can use the coupon from 29.11.2018 to 31.03.2019
The price includes payment for information services provided by Покупон on the basis of the Public Offer.
ВАЖНЫЕ УСЛОВИЯ
Обязательна предварительная запись.
ДОПОЛНИТЕЛЬНЫЕ УСЛОВИЯ
Скидки по купонам не суммируются с другими акционными предложениями.
Для получения скидки вам необходимо предъявить распечатанный купон или купон в электронном виде.
Называйте код активации купона непосредственно при получении услуги (последняя цифра кода купона).
Процедуру проводит сертифицированный врач косметолог с медицинским образованием.
Процедура проходит в стерильных условиях и с соблюдением всех норм асептики.
Refunds for Information Services are carried out exclusively on the grounds provided for in Art. 10 of the Law of Ukraine 'On Protection of Consumer Rights'. To refund the cost of the Information Service, the User provides Покупон with the Seller's confirmation (in any form) that the Seller refused to transfer the Goods to the User on Special Conditions.
Contacts Phones:+38 (093) 092-60-06
The educational and health center «Beyond aesthetic» in Kiev offers a full cycle of aesthetic and cosmetic services for face and body care to achieve maximum results. Our cosmetologists, specialists with higher medical education, will help create a harmonious image at any age. A high level of professionalism, continuous practice and improvement of knowledge and skills in the course of numerous master classes, seminars and exhibitions guarantee the safety of procedures and a competent solution to the problem.
Facial contouring, lip augmentation, mesotherapy and biorevitalization are a good alternative to facelift, rejuvenation and wrinkle smoothing without surgery and health risks. For cosmetologists, the center offers advanced training courses in the field of invasive cosmetology.
Questions
219 Feedback 38 Photo
Сколько держится эффект после процедуры?
23.11.18 13:03
Здравствуйте, Марина Эффект держится от 6 до 8 месяцев.
Deal is completed
sale-38%
SavingNo limited
Bought 8